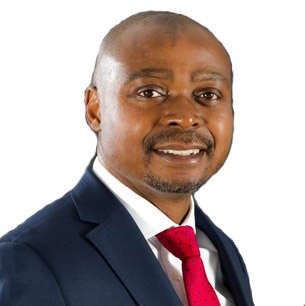 Darlington Mandivenga
CEO - Cassava SmarTech Group
Darlington is currently the CEO for Cassava SmarTech Group, a pan African wholly owned subsidiary of the Econet Group. Cassava SmarTech's vision is to offer innovative digital transaction solutions to all the people of Africa. Under his leadership, Cassava SmarTech has positioned itself strategically to lead the digital revolution with a primary focus on the previously excluded across the continent. The single minded objective is to uplift the quality of life through the wide range of services that include; mobile money, mobile micro insurance, mobile e-Commerce, HealthTech, AgriTech and EduTech.

Prior to his current role, Darlington served the Econet Group in various senior executive roles in a stable career spanning over almost 20 years, including as CEO and CMO within its Telco Operations. His most recent role before the current one was that of Group Deputy CEO for Econet Wireless Operations which had oversight on all the Group's mobile network operations . He has tremendous pan African experience across the major markets of influence that include Nigeria, Kenya, Zimbabwe and South Africa, among others.

His strong passion for innovation is backed up by a track record of scaling up new, disruptive and transformational products, especially in the mobile financial services space. He is well recognised for the leadership role he played in the development, launch and scaling of EcoCash (Econet's mobile money service). EcoCash achieved the GSMA award for the Best Mobile Money Service in the world for 2017, Best Mobile Innovation for Women in Emerging Markets for 2018, among a long list of other prestigious awards.

Darlington holds a Bachelor of Technology (honours) in Business Management and a Master of Arts in Leadership from University of Zimbabwe and a MBA from Nottingham Trent University.