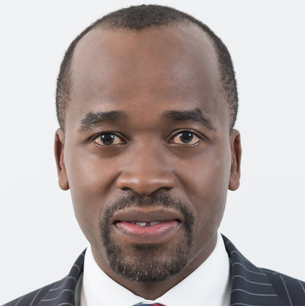 Hardy Pemhiwa
Group Chief Executive & Managing Director
Hardy Pemhiwa is a seasoned board-level practitioner with extensive senior management experience across Eastern and Southern Africa in financial services, development banking, telecommunications, media and infrastructure.
He has over 12 years' experience as a managing director and co-founder of a regulated financial services firm in Kenya offering investment management and investment banking services across Eastern and Southern Africa. In this role, he has helped companies in the region to raise more than $500m in debt and equity capital.
Pemhiwa spent nine years as a senior executive at PTA Bank, of which five years were as an Executive Director and member of the Executive Committee. His responsibilities included overseeing the bank's project finance portfolio across 18 countries in Eastern and Southern Africa, managing relationships with clients and governments and raising capital for the bank's lending programs from local and global sources.
Pemhiwa holds a B. Eng. from Queen Mary College (University of London) and an MBA Certificate in Finance from the Edinburgh Business School. He is fluent in English, and speaks French, Shona and Swahili.