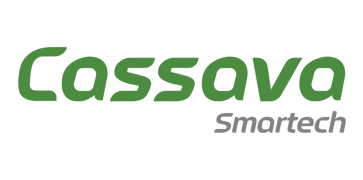 Cassava Smartech is a diversified smartech group, with a mandate to use digital solutions to drive socio-economic development, and to improve the overall quality of life for all Africans. We are on a transformational mission, and envision a future whereby our solutions are able to touch every life, bringing positive impact particularly to the millions of previously excluded Africans.
Cassava Smartech has evolved from a Fintech operation (primarily Mobile Money) to a full-fledged smartech business, constantly tapping into new opportunities to address everyday challenges through innovative and inclusive digital solutions. Today, we have established a balanced portfolio of distinct, yet highly synergistic business pillars, namely FinTech, InsurTech, Social Payments, e-Commerce, AgriTech, HealthTech and EduTech. The diversity and integrated nature of the business is what makes Cassava Smartech's business model truly unique.
We believe in the power of insights from our customers' everyday lives and this is what drives our innovative spirit. We believe in digital solutions that offer more access, more flexibility and more power to our customers and strategic partners.
Business Segments:
Mobile Money Services
P2P transfers, Mobile credit, Savings, Payments, Airtime…
Remittances
Mobile to mobile, Web to Mobile, Mobile to counter (OTC), OTC to mobile
Mobile micro insurance
Funeral, Life, Education, Short-term, Health
Mobile commerce
Online Classifieds, Logistics service, B2B Franchise
Payment Services
Cassava Payment Gateway, Cassava Pay
Our Locations
South Africa Kenya Zimbabwe Botswana Lesotho Burundi Swaziland Mauritius Zambia
Other Markets United Kingdom
Note: Beyond these markets where we have direct operational presence, we also offer our services in 14 other countries though partners