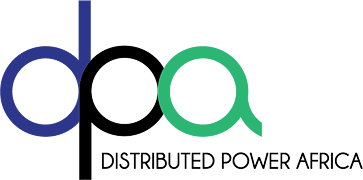 Distributed Power Africa (DPA) is a market leader in Africa, in innovative renewable energy solutions. We have operations across Africa including in Kenya, South Africa and Zimbabwe. DPA's mission is to increase the continent's uptake of renewable solar energy as a comprehensive and reliable source of power by eliminating the barrier of initial capital outlay, optimising power usage, and reducing costs. The company supplies commercial & industrial businesses and individuals with efficient green solar energy without an initial capital outlay.
Our Power Solutions
Grid-tied – Solar power when sunlight is available (ideal for C & I systems)
Blended Systems – Solar power is integrated with other energy sources (generator, grid, batteries) to ensure 100% power availability
Grid tied with battery – Energy is stored for use when sunlight is not available (ideal for residential systems)
Our Proposition
Zero technology risk – we only use top tier equipment, and we operate, monitor & maintain the plant for the duration of the lease.
Zero upfront investment – we finance a 10-15 year lease calculated to achieve savings on your blended costs
COMMERCIAL & INDUSTRIAL (C & I)
We offer corporate and industrial clients maximum energy requirements from the sun on a Power Lease Agreement or Power Purchase Agreement, with zero deposit and zero technical risk. Our Solutions are customised to business usage and integrated with existing grid and generator supplies. Operations, maintenance, monitoring and energy optimisation is FREE for the duration of the lease.
DPA designs, supplies and maintains commercial & industrial businesses with solar energy solutions
DPA manages tower assets and power for MNO sites
RESIDENTIAL
Our Home standard solutions are 3kW, 5kW and 10kW systems, which combine solar panels with battery storage to offset 30% or more of daily household energy needs on an affordable monthly lease. Connection to the grid and generator is included with operations, maintenance, and monitoring and energy optimisation for the 10 year lease.
Our Locations
Kenya South Africa Zimbabwe