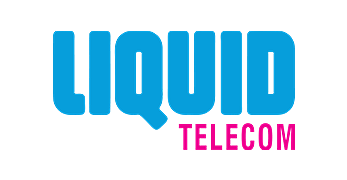 Liquid Telecom is a leading communications solutions provider across 13 countries primarily in Eastern, Southern and South Africa that serves mobile operators, carriers, enterprise, media and content companies and retail customers with high-speed, reliable connectivity, hosting and co-location and digital services.
It has built Africa's largest independent fibre network, more than 70,000km, and operates state-of-the-art data centres in Johannesburg, Cape Town and Nairobi, with a combined potential 19,000 square metres of rack space and 78 MW of power. This is in addition to offering leading cloud-based services, such as Microsoft Office365 and Microsoft Azure across our fibre footprint.
Through this combined offering Liquid Telecom is enhancing customers' experience on their digital journey. In October 2019, Liquid Telecom was recognised as 'The Best African Wholesale Carrier' for the 8th consecutive year at the Global Carrier Awards.
We are Building Africa's digital future.
At the very core of our business is our belief that every individual on the continent has the right to be connected. We believe that the power of technology will create better and brighter lives for everyone.
Our history
A subsidiary of Econet Global, Liquid Telecom began life as the satellite and voice operator Econet Satellite Services, which was founded in 1997.
Rebranding to Liquid Telecom in 2004, we went onto launch our high-speed, cross-border fibre network linking southern Africa to the rest of the world in 2009. And now we've grown to provide services to more than 50 global wholesale carriers operating in eastern, central and southern Africa, Europe, North America and Asia Pacific, as well as the national and international enterprise market.
Operators and users alike are seeing the benefits of our reliable, cost-effective communications infrastructure. We set out to challenge the status quo. Today, we're changing the African telecoms industry, the lives of millions and even the continent itself.
Our Locations
BotswanaKenyaLesothoMauritius DRC Rwanda South Africa South Sudan Tanzania Uganda Zambia Zimbabwe
Other Markets United Kingdom UAE