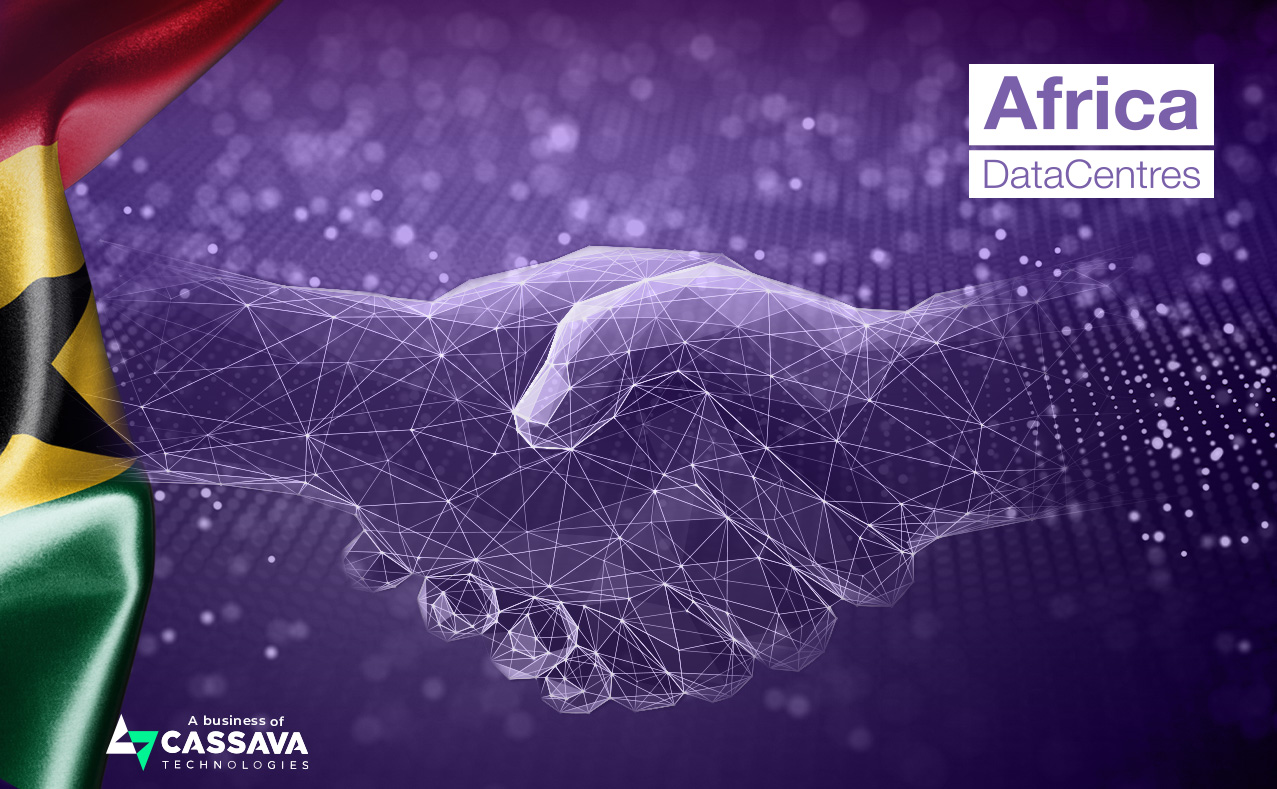 13 October 2023
Africa Data Centres, DFC sign statement reaffirming ongoing partnership for Ghana facility investment of $300 million
Accra, Ghana 13 October 2023: Africa Data Centres, a business of Cassava Technologies group, is pleased to announce that it has signed a statement reaffirming its ongoing partnership to strengthen ICT infrastructure in Africa with the U.S. International Development Finance Corporation (DFC). The statement marks DFC's continued interest in supporting Africa Data Centres' expansion in countries eligible for DFC financing, including Ghana, where Africa Data Centres intends to mobilise funds from its existing DFC financing commitment of $300 million to develop a first-of-its-kind data centre that will provide up to 30MW of IT load.
According to Hardy Pemhiwa, President and Chief Executive Officer of Cassava Technologies, "Over the past decade, Ghana has embarked on a transformative journey, and one area that is seeing significant focus is its burgeoning technology sector. With a youthful and dynamic population, a government that provides support, and a thriving startup ecosystem, Ghana is well-positioned to emerge as a prominent technology hub within the next five years."
DFC CEO Scott Nathan said, "DFC's support for Africa Data Centres is a demonstration of our commitment to 21st century infrastructure, and the United States' commitment to supporting safe, secure, and trusted ICT infrastructure that connects communities to the opportunities of the global marketplace. Markets with trusted technology and dependable data storage can become magnets for businesses that create jobs and opportunities in high-growth sectors. As this planned facility becomes operational, it will help to enable development and economic growth for communities across Ghana."
Ghana must continue attracting investment in infrastructure to secure its position as an up-and-coming technology hub in the coming five years. This statement is a step towards achieving this objective. Leaders from the DFC, Africa Data Centres, and the government celebrated their ongoing commitment to strengthen ICT infrastructure in Ghana.
With this statement, Africa Data Centres has reiterated its ethos of leaving no African behind. Ghana will benefit enormously from the new data centre, as it will allow for locally generated data not to leave the country's borders. Additionally, the presence of local data centres will attract even more investment from international digital entities to help the country achieve its digital ambitions.
Public Private Partnerships are integral to all economies' overall development and expansion. This partnership between Africa Data Centres and DFC highlights the key role that technology will play in ensuring that Ghana continues its upward trajectory of becoming a digital economy. "The Ghanaian government has astutely recognised the potential of the technology industry and has taken proactive measures to ensure its growth," concluded Pemhiwa.
Econet News Archive
2023
2022
2021
2020
2019
2018
2017
2016
2015
2014
2012
2011
2010