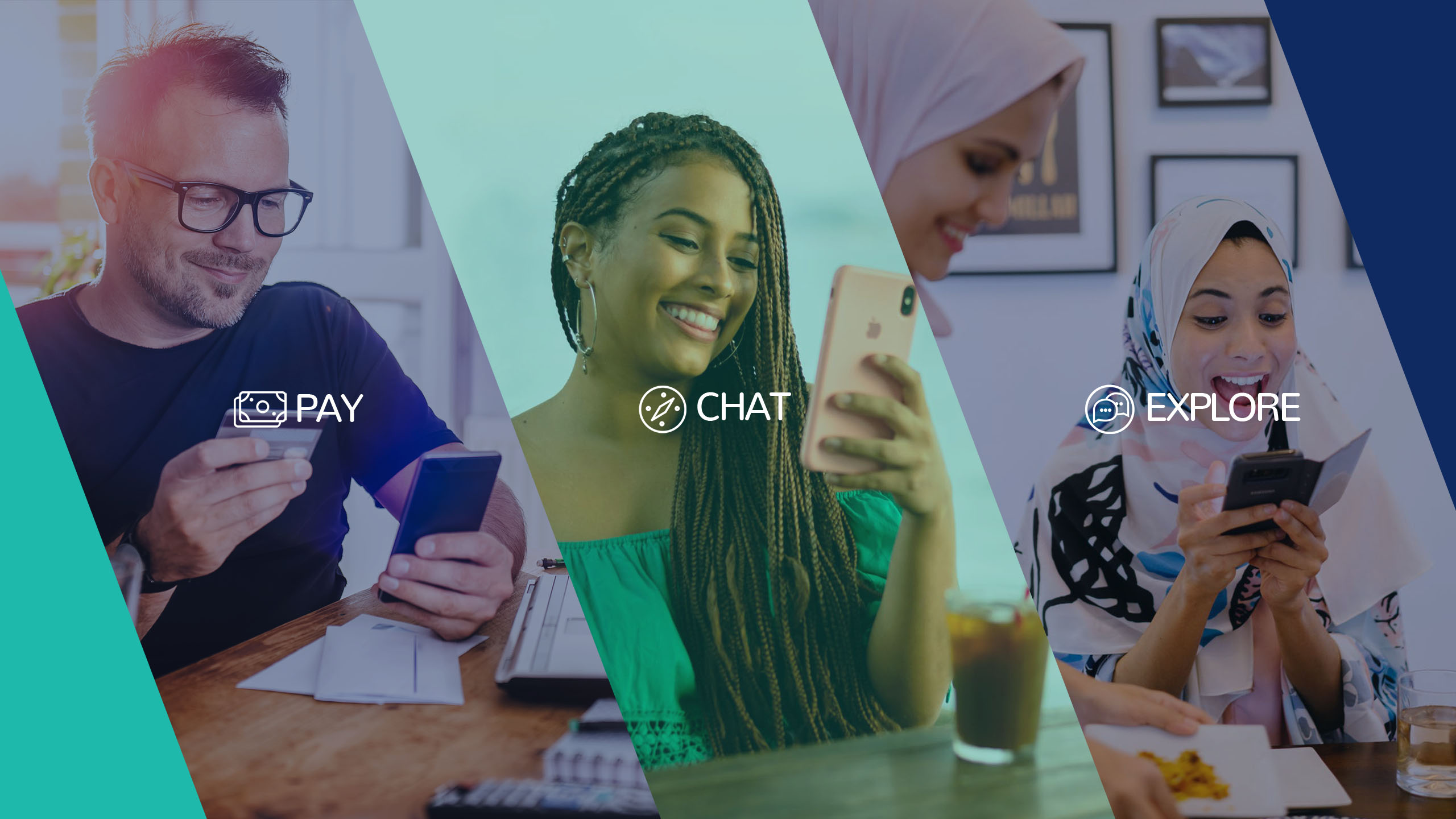 24 July 2019
Cassava Fintech Launches Africa's First Integrated Social Payments Platform - Sasai
London, 24 July 2019 - Cassava Fintech International (CFI), a leading Fintech company in Africa and a subsidiary of the Econet Group, has announced the launch of Africa's first integrated Social Payments platform branded Sasai. The platform, which will be available to individuals and businesses, will be offered in partnership with Mobile Network Operators (MNOs).
It combines instant messaging, social media and mobile payments into one App which will be available for download on Google Play and iOS app stores from 1 August 2019. A similar social payments platform model is already active in Asia, where payment apps are bundled with e-commerce, chat and ride-hailing services offered by firms such as Alibaba and Tencent in China. Imagine a WeChat of Africa!
Group CEO of CFI, Darlington Mandivenga said from London that the launch of Sasai is first time in Africa a company has developed a platform which marks the entrance of social messaging apps into the mobile money payments system. It was also in response to the call by the Global System for Mobile Communications Association (GSMA) for mobile payment operators to embrace convergence with social payment platforms to create value addition for clients.
The initial release of Sasai will include Pay, Chat and Explore features to allow users to familiarise with the bedrock features of the platform. There will be scheduled monthly releases which will include queued additional features and on-boarded partners.
"We would like to walk the journey with our customers, listening to their feedback and understanding their needs, instead of front loading so many, very exciting and game changing features all at once," said Mr. Mandivenga.
While Chat and Explore features will be instantly available to the public globally, the payment features on Sasai will initially be available through the first partnership arrangement with Econet Wireless Mobile Network Group, which has business operations in Burundi, Lesotho and Zimbabwe. Additional markets and MNO partnerships will be introduced across Africa on an ongoing basis with the aim of having at least eight markets going live by March 2020.
Mr Mandivenga said Sasai is a digital platform where social interactions and payments converge. "It stitches and weaves into one platform features and services which are typically offered by separate companies via different mobile apps to become a one-stop shop without having to leave the app. Sasai is an All-in-One App to Pay, Chat and Explore," he said.
Sasai has the following features:
Pay: Users will be able to link multiple payment methods such as mobile wallets and bank accounts, pay online for bills and merchants. Imagine being able to schedule a regular and periodic payment such as a monthly contribution, sending money to your buddies, splitting a bill in a restaurant, making purchases at the supermarket or restaurant, including scan-to-pay for your taxi drivers or shop online. Sasai brings the convenience of paying through Scan-to-Pay QR function where you just scan the merchants or your friend's QR code and the payment is done. More importantly, a user can instantly access wallet linked Overdrafts & Microloans driven by Artificial Intelligence. Imagine you have taken goods in a supermarket and your wallet has insufficient funds. Sasai provides an emergency and unsecured overdraft and micro-loans to cater for your personal needs, therefore, the more you are active on Sasai, the more credit you will access.
Chat: A consumer can now keep in touch with their friends, interest groups, professional network and their service providers all in one place. Sasai users will be able to chat (instant messaging), call their friends, (audio and video calls) send them audio or video messages, as well as doing the same in-groups. There is now no need to share their life experiences and special moments on multiple platforms, users will have their own form of social media under the Moments page on Sasai. The moments feature will enable people to keep track of what their friends are up to, including commenting, posting their status and moments.
Explore: Through Open APIs, you will explore diverse products and services from all your services providers under one roof on the Sasai Explore page. A user can access an array of offerings such as individual and group savings, investments, crowdfunding, credit, access to stock markets, e-commerce, e-ticketing, gaming, music and other streaming, on-demand services and much more. Sasai integrates consumer and business needs. Businesses of all sizes especially on the continent, are now able to monetise their content and services, including interacting and engaging with customers colourfully beyond SMS/Text, advertising and selling their offerings in a digital and targeted manner on a pan-Africa scale, coupled with real-time customer support using Chatbots. This localised partnership approach promotes African diversity and content, including the availability of African stickers and emoticons.
ENDS///
About Cassava Fintech
Cassava Fintech is a diversified and integrated Fintech group that partners with MNOs, banks and retailers to enable consumers to execute financial transactions over their mobile phones as well as managing payment systems. Services include Mobile Money, Social Payments, Digital Banking, International Remittances, Mobile Micro Insurance, and Payment Services. For more information, visit cassavafintech.com.
Econet News Archive
2023
2022
2021
2020
2019
2018
2017
2016
2015
2014
2012
2011
2010