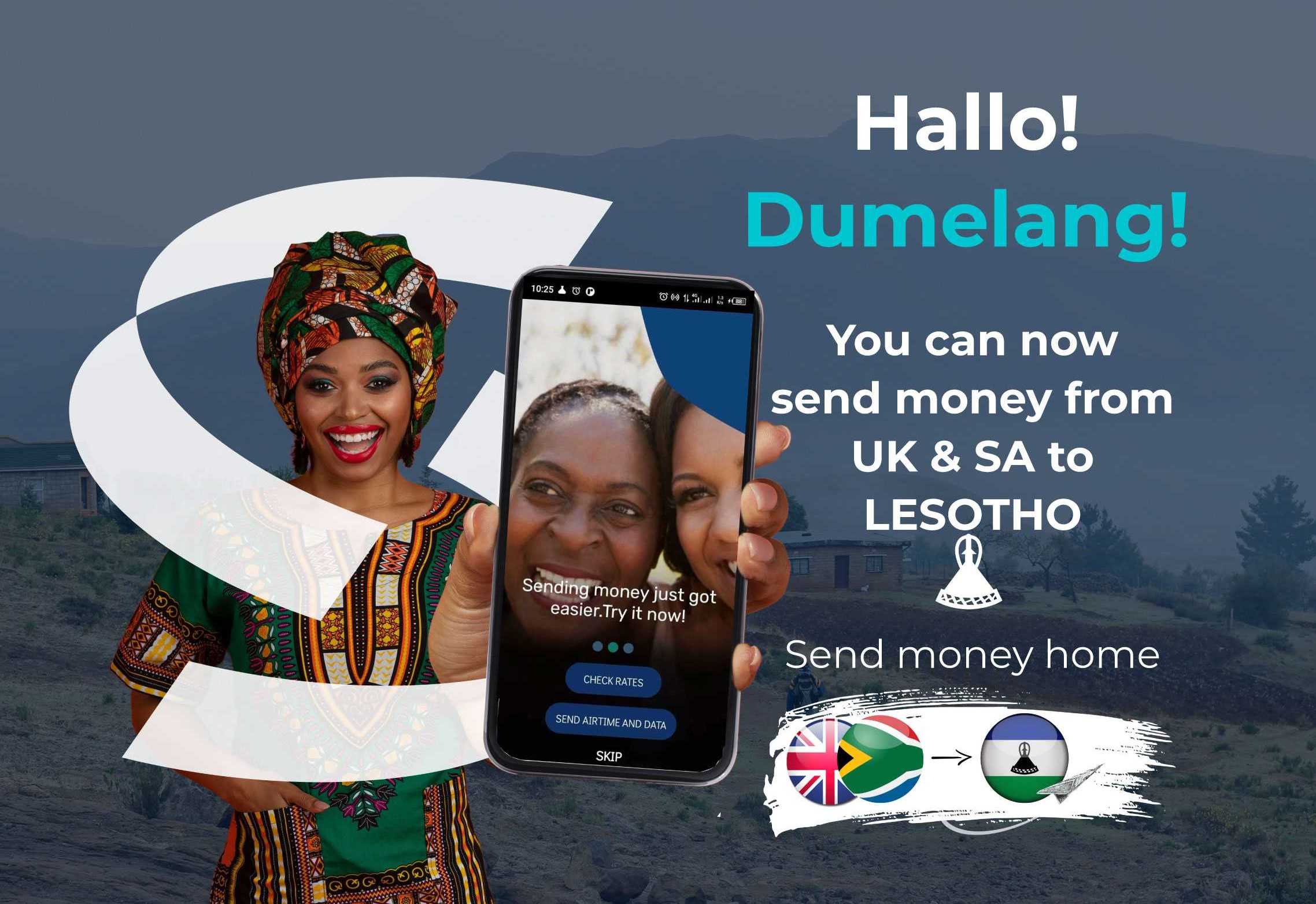 10 October 2023
Sasai Transforms Cross-Border Money Transfer Convenience into Lesotho
Sasai Money Transfer, a business of Cassava Technologies and one of the fastest growing international money transfer operators has announced the expansion of its money transfer service from South Africa and the United Kingdom into Lesotho through a partnership with Econet Telecom Lesotho's EcoCash Spache Fono (mobile money wallet).
According to the World Bank, remittances in Lesotho account for up to 22,5% of the GDP with inflows from South Africa reaching $477 million per year while $3 million inflows come from the United Kingdom. Over 50% or these remittances into Lesotho are sent to rural areas
The Executive Head for Sasai Money Transfer South Africa, Lee Ann Lancaster said " …with over a million Basotho's living and working in various sectors of the South African economy including mining, agriculture and construction, as a cross border money transfer operator, we particularly considered it as a key mandate to offer them a safe, secure, affordable and convenient way to send money back home. According to the World bank estimates, about 75% of remittances are used to put food on the table, cover medical expenses, school fees or housing expenses and in times of crisis is also used to cover crop losses or family emergencies"
''We are therefore extremely humbled to be one of the first operators to be formally granted the ADLA in South Africa to launch cross border money transfer to Lesotho through our strategic partnership with Econet and Ecocash in Lesotho. Our service will reach more than 70% of Basotho families living in the rural areas who depend on this money to meet the day to day needs. The majority of the recipients are women" added Lancaster .
The General Manager for EcoCash Lesotho, Ms Matikoe Letsie said " We are super excited that we have finally launched this long awaited service with Sasai Money Transfer. Through our strategic partnership, we are well positioned to serve and meet the needs of the Basotho migrant communities in South Africa in ensuring that the much needed money their loved ones back home depend on gets to them quickly and affordably. With the added convenience of accessibility within community based outlets that Sasai offers, we are expecting to see widespread adoption and usage of our service. Here in Lesotho, we offer one of the widest distribution network that offers our valued beneficiaries convenient and most affordable access. The beneficiaries can receive and use the funds in their EcoCash Spache Fono wallets, or they can cash out at any of our registered cash out outlets which include Econet Retail outlets and the many EcoCash Agents we have across the country".
Econet News Archive
2023
2022
2021
2020
2019
2018
2017
2016
2015
2014
2012
2011
2010