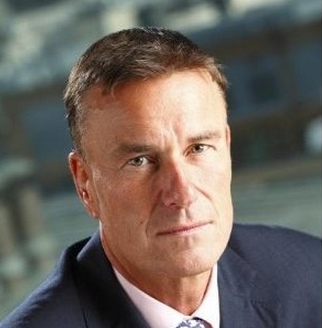 30 September 2015
Senior Banker Joins Econet Global
Econet Global has appointed a leading international banker to its top executive leadership as it considers an initial public offering ("IPO") of its satellite and broadband division, Liquid Telecom.
Tony Worthington, the former Global Head of Telecoms, Media & Technology ("TMT") at Standard Chartered Bank in London, has joined the executive team of Econet Global as Managing Director of a new business unit which will, among other things, oversee the potential listing of its satellite and broadband division.
An IPO for Liquid Telecom would provide the company with an ability to raise permanent, public capital to further expand its network. This is required to meet the growing demand from mobile network operators, who use Liquid Telecom's network to deliver high speed internet services such as 4G LTE, which is now being rolled out across Africa. Liquid Telecom has the largest terrestrial fibre network in Africa.
Commenting on the appointment, Econet Founder and Chairman Strive Masiyiwa said "Tony is one of the most experienced TMT bankers in London. I have worked closely with him for many years and I know his emerging markets and capital markets expertise will be invaluable to the executive team as we plan these key strategic initiatives."
Tony Worthington added "It is a privilege to be joining the Econet Global Group at this stage of its development. I am looking forward to working closely with Strive Masiyiwa in taking the Group to the next level."
Tony Worthington will also serve as a non-executive Director of Liquid Telecom UK.
Enquiries:
Tavistock: +44 (0)20 7920 3150
Matt Ridsdale
Lulu Bridges
Mike Bartlett
Econet News Archive
2020
2019
2018
2017
2016
2015
2014
2012
2011
2010